We've almost made it through 2020. As we head into Q4, product, marketing, and customer experience teams are thinking about how they can find new ways to deliver value to customers in 2021. 
And that starts with reflection. Looking back to understand what's working, what's not, and what changes will drive the biggest impact.
We've spent the last few months talking with B2B SaaS leaders to understand how they are centering this reflection around their customers. We've also been gearing up to support you this planning season with new offers packed with brand new tools to help you head into next year with a rock-solid understanding of your key opportunities for growth.
3 tips to put customers at the center of your 2021 planning

:
Make listening to customer feedback part of your weekly routine.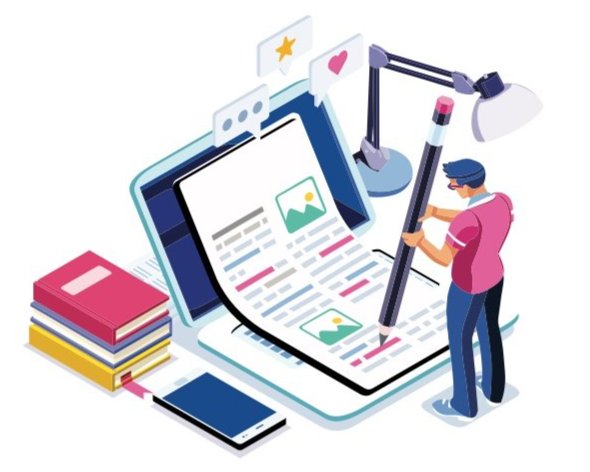 Historically, many companies have looked at customer insights annually or on an ad-hoc basis, spending a lot of time and money on formal market research. 2020 has pushed us to pick up the pace in order to identify trends as they arise. By reviewing transactional sources of feedback weekly, customer experience leaders are becoming more agile in understanding what customers need and how they can adjust CX strategies to drive growth.
Go easy on the surveys and listen where customers are already talking.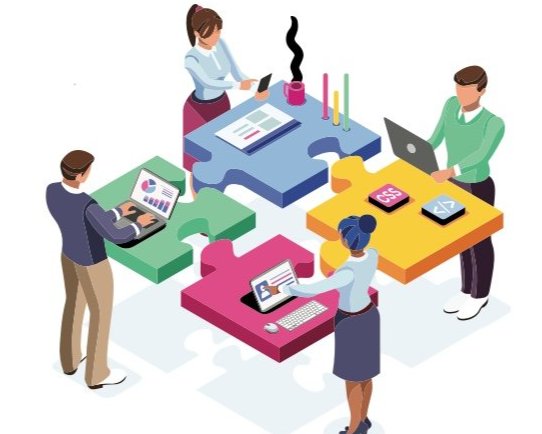 Every day customers are giving feedback in sales calls, communities, tweets, and support tickets… telling companies what they need and where they fall short. Many companies are shifting away from one-off surveys asking customers how they can improve. Instead, they are leaning into the channels where customers are already giving feedback so they can keep a finger on the pulse of needs and push for changes when the trend becomes problematic.
Celebrate collaboration, not the individual heroes.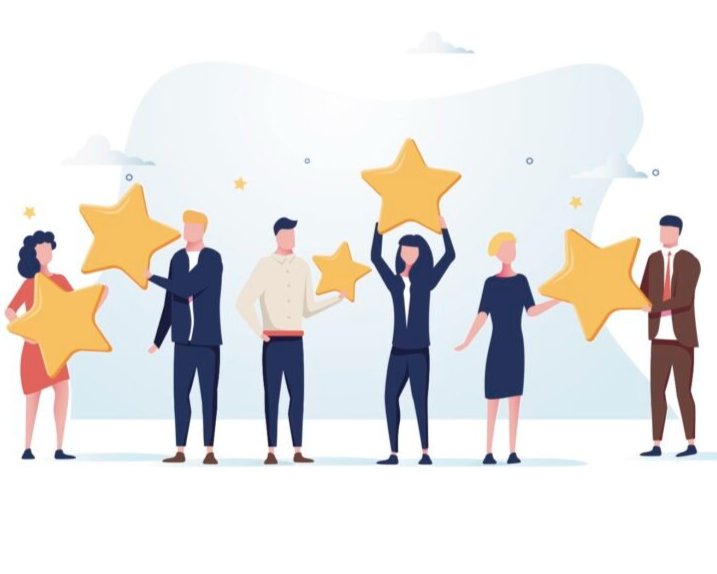 Digging into customer feedback can be daunting because it tends to live across departments. Often organizations get hung up on identifying the person who will own the process, and lose sight of the importance of every function being involved in the process. Instead of teams making siloed decisions about how to best serve customers, companies are shifting to operate from a common understanding of what needs to get done.
🔥 New tools to identify key opportunities for 2021 growth: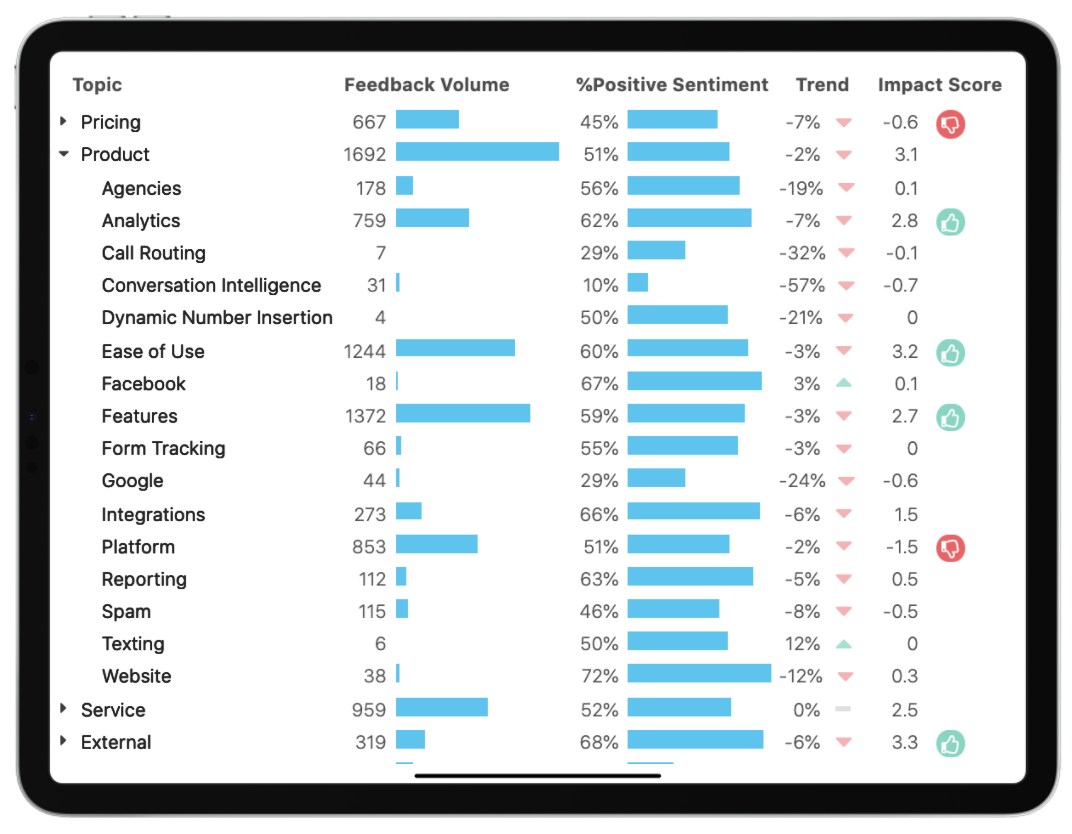 New dashboards and benchmarking 
We've made it easier to identify your top customer needs and where you fall short versus competition. You can now quickly identify the impact of topics to your overall customer sentiment, so you can easily prioritize your top opportunities for growth.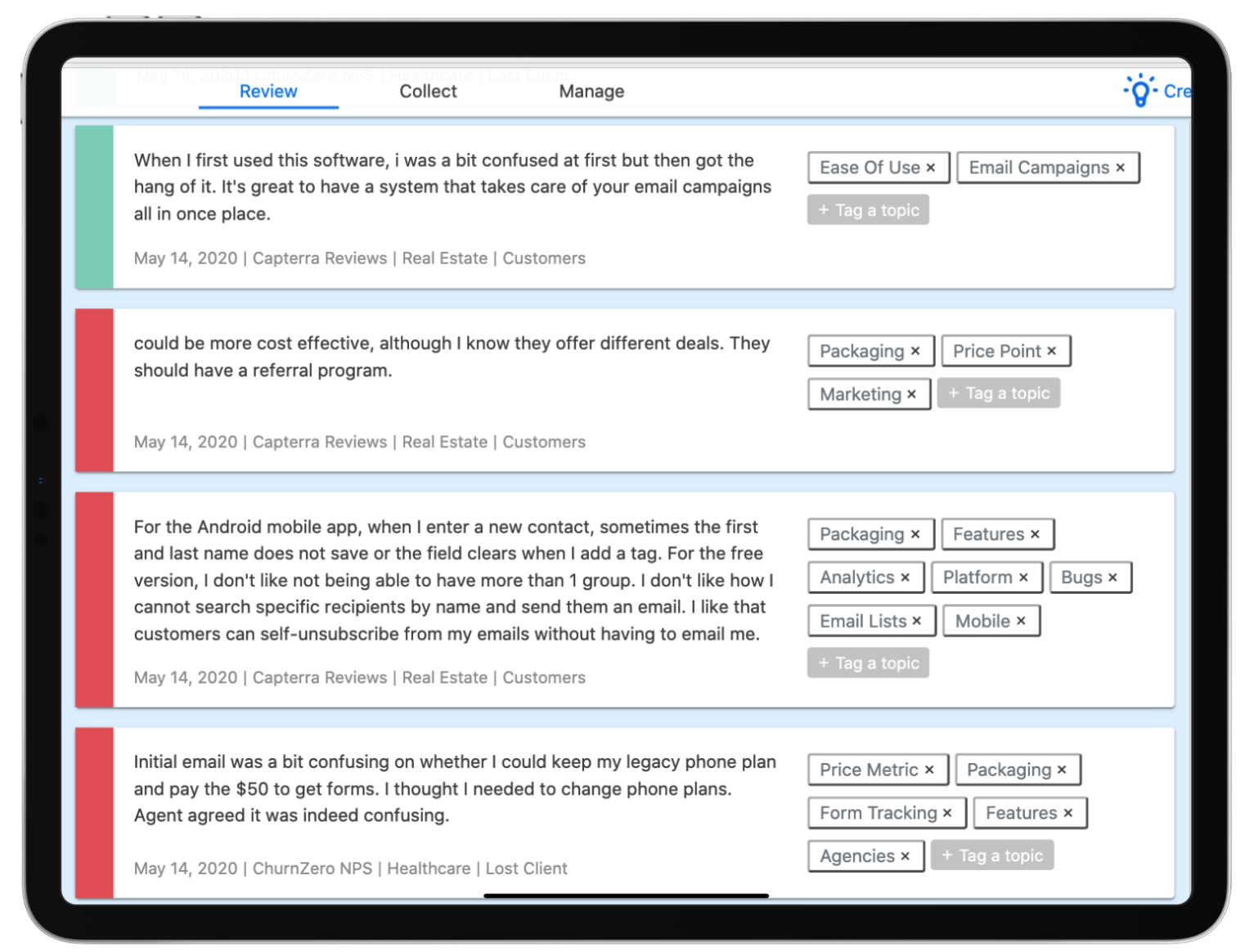 Custom topic classification
Go even deeper into trends in your feedback with topics unique to your organization. We identify the most important issues you should address heading into next year, whether they are packaging and pricing problems, support challenges, or specific product gaps.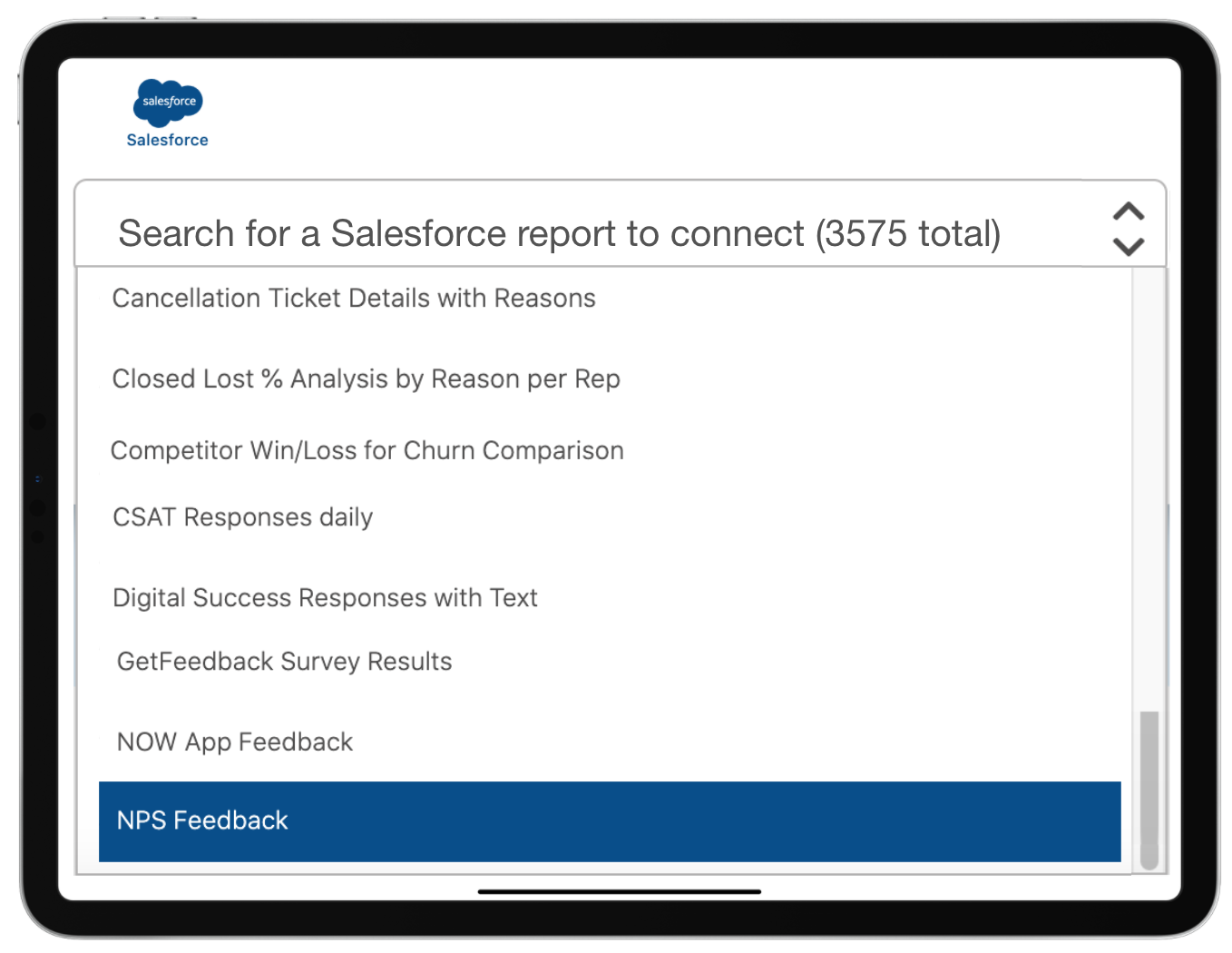 Salesforce expansion
You can now integrate with every field and object in Salesforce to get a comprehensive view of feedback in your CRM. Compare notes from lost deals to customer survey responses to churn reasons, and isolate key drivers impacting revenue heading into 2021.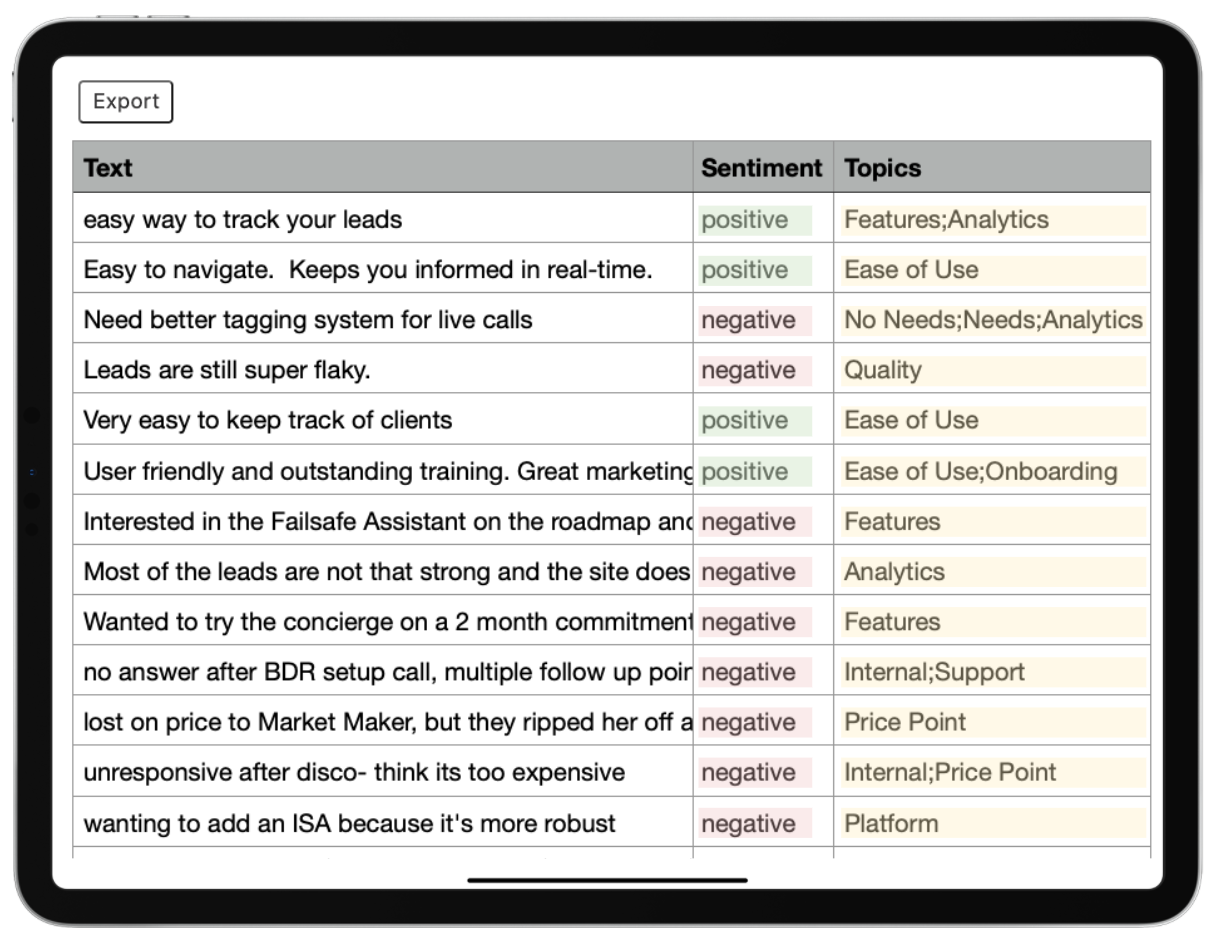 Export
We know that yearly planning often involves pulling together metrics from multiple sources to build the strongest business case. To help add context to quantitative data, you can now export your tagged feedback data out of Loop for deeper reporting and analysis.